Antico Borgo di Torri, bedrooms, breakfast and typical Tuscan cooking.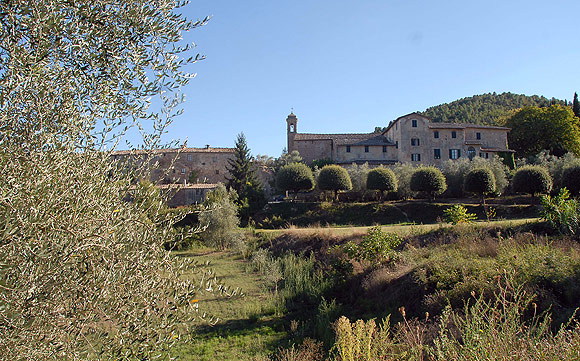 Discover Tuscany and the Sienese territory starting with Torri, an historical medieval walled village of antique origin to 14 km from the wonderful city of Siena.
Located at the base of the wooded area known as Colle di Siena Vecchia, Torri has preserved its handed down identity of a monasterical village founded by the vallombrosian monks. Our family will welcome you with open arms, kindness, and caring in the true Tuscan spirit of hospitality and of the more modern open community with intercultural values. Our goal is to offer you a completely relaxing stay, free of work commitments, insuring that you enjoy the surrounding environment and are able to delve in the peace and colourfulness of this cultural and historical village in beautiful Tuscany.
Our kitchen staff is available to offer you a complete dining experience, preparing for our guests typical Tuscan dishes while using only the freshest ingredients including seasonal fruits and select organically grown products.


Welcoming family atmosphere to put the guest at ease at home

HIGHLIGHTS
Holiday and Relax in Tuscany
Your holiday in a medieval village, immerse yourself in the past with the comforts of this..
Discover the secrets of the Tuscany and Sienese territory, starting from Torri Village in the Montagnola Senese at 14 Km from Siena.